Sacramento Firefighter Youth Academy
Cadet Yang's Graduation Speech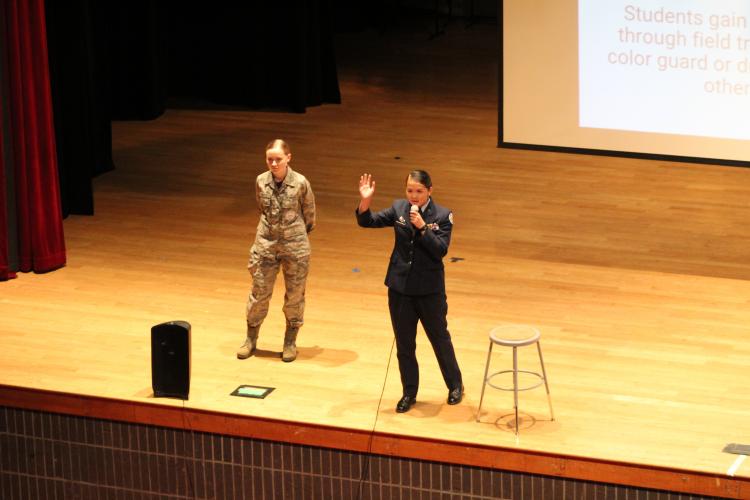 Cadet Yang's Speech
January 19th, 2019
1st Annual Sacramento Firefighter Regional Youth Academy Graduation Ceremony
"Good morning cadets, families, and firemen and women, my name is Cadet Yang. We are gathered here today to celebrate the graduation of the first generation class of the Sacramento Firefighter Regional Youth Academy. Every cadet here today has worked hard and patiently waited for this day to arrive.
From the first day when we arrived on December 1, 2018, to the last day, January 19, 2019…nine weeks in total, we've learned so much. We have worked as a team, communicated with others, built our leadership and fellowship, along with learning what the firemen and women do for our community. We have benefitted from experiencing hands-on activities that will forever impact us, like climbing the 105 ft aerial ladder, running up and down a six-story tower three to four times in a row, and learning First Aid and CPR by the amazing paramedics.
We were pushed to overcome fear and learn the right ways of doing the right things. All of the staff here in the Firefighter Youth Academy say that this program could never be done without the cadets, but I believe that this couldn't be done without the hard-working and dedicated staff. Being able to work side by side with different departments in the city is something that I'll never forget. Though it is fun, it takes some serious responsibility and professionalism as well.
I'll take this experience to the end of my time. This is an amazing program and wouldn't ask for anything more. We are their motivation and they are ours.
Another 'thank you' goes to the parents and guardians that woke up an extra hour early to take their kids to this wonderful program, every Saturday. And, thank you to the cadets for pushing through and never giving up on yourself and others. Even though we've competed against each other, we will always support each-other through thick and thin. I can't wait to see you all succeed in life and more.
Now cadets….can I get a big strong shout saying "YOUTH ACADEMY" on 3? 1…2…3…! YOUTH ACADEMY!!!!!"