Parents/Guardians Needed for School Site Council click for more info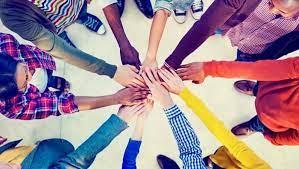 Hiram Johnson Families,
We are looking for 2 parents/guardians to serve on our School Site Council for the 2022-23 school year. Please consider nominating yourself or another parent/guardian you think would be willing to serve on the council. The first Council meeting is Wednesday, Oct. 12 at 4pm via Zoom and in-person. Meeting is once a month for 1.5 hour. Get involved in your student's school! Please nominate via this link https://forms.gle/FpayLN234oLRmfNH8
Welcome to the 2022-23 school year! Please save the dates and attend these important events before school starts on Thursday, September 1 at 8:30am. We look forward to seeing you!
Back to School Orientation for Students
Thursday, August 25
9:00 – 10:00am Seniors – last names A – M
10:00 – 11:00am Seniors – last names N – Z
12:00 – 1:00pm Juniors – last names A – M
1:00 – 2:00pm Juniors – last names N – Z
Friday, August 26
9:00 – 10:00am Sophomores – last names A – M
10:00 – 11:00am Sophomores – last names N – Z
12:00 – 1:00pm Freshmen – last names A – M
1:00 – 2:00pm Freshmen – last names N – Z
Information Session for Parents/Guardians of Students in All Grade Levels
Thursday, August 25
5:30 – 7:00pm – interpreters available in multiple languages
Parent Information Night slide deck
Questions and/or need more information, please contact us at 916-395-5070 or email us at hiram-johnsonhs@scusd.edu