School Site Council Election Results & 1st Meeting. Click for more info.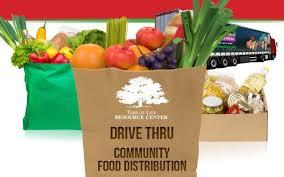 Congratulations to our newly elected SSC members:
Claudia Ochoa – Parent Member
Kim Bump – Teacher Member
Susan Rubert – Teacher Member
Daniel Ceron – Student Member
Hugo Ochoa Herrera – Student Member
Mary Struhs – Non-roster Member
SSC 1st Meeting is Monday, October 12, 2020 from 4:00-5:30pm via Zoom. Click here for Agenda. Join Zoom Meeting https://scusd.zoom.us/j/87931646157 Meeting ID: 879 3164 6157 Passcode: SSC1012
Dear Hiram Johnson Parents/Guardians,
Our school is conducting an election for ONE Parent Member for the School Site Council. The term of this election is for the school years 2020-21 and 2021-22. There are a total of 4 candidates on the ballot. All candidates have at least one student currently attending Hiram Johnson. You can vote online via the link below or a paper ballot in the Front Office. Election will close on October 7th at midnight online and 3pm if you are completing a paper ballot at the Front Office. Thank you for voting!
https://forms.gle/xc4SvRhU7CdRb9KH9
Estimadas familias,
Hay elecciones en nuestra escuela para elegir un miembro para el Consejo Escolar. El plazo de esta elección es para el ciclo escolar 2020-2021 y 2021-2022. Hay 4 candidatas en la balota. Todas las candidatas tienen por lo menos un estudiante actualmente en Hiram Johnson. Pueden votar en línea con el enlace adjunto o con balota de papel en la oficina. Se cierra la votación el 7 de octubre a la medianoche por línea y 3pm si es en papel en la oficina. Gracias por votar.
https://forms.gle/xc4SvRhU7CdRb9KH9
The REMIND app allows you to stay up to date with Hiram Johnson events.
Look under the "Resources" tab on the website for on-line learning opportunities.
PARENT REMIND ACCOUNT
Enter this number: 81010 Text this message: @hjpar
Student accounts by class
Class of 2021-Seniors
Enter this number: 81010
Text this message: @hjhs2021
Class of 2022-Juniors
Enter this number: 81010
Text this message: @hjhs2022
Class of 2023-Sophomores
Enter this number: 81010
Text this message: @hjhs2023
Class of 2024-Freshman
Enter this number: 81010
Text this message: @hjhs2024