Positive Post of the Day! Click here for more!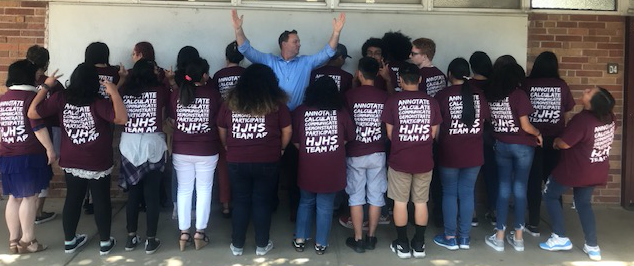 In light of school closures and uncertain times, we are dedicating this page to fun facts, positive messages, and inspiring pictures. Please check back every day to see what is new!
Our WARRIOR family is now more important than ever and we want you to know our whole staff is thinking about all of you!
Celebrating School Spirit Days from Home!
3/30 Bed-Head Monday- What? I woke up like this!: #hjhsmessyhairdontcare
3/31 Tropical Tuesday- It's an at home vaycay! Show us your best vacation outfit: #hjhsstaycation
4/1 Cozy Quarantine Cribs- Show off your comfort space at home: #hjhscribs
4/2 Quarantine Companions- Who shares your time at home?: #hjhspeeps
4/3 Freaky Friday- Switch outfits with family member: #hjhsoutfitswap
4/4 Charmin Ultra Flex- I've got TP!: #hjhsflex
4/5 Weekend Warrior- Show your Warrior Pride: #hjhsprideathome
5 Ways to ease anxiety
1. Get dressed in the morning-we feel good when we look good!
2. Establish a routine
3. Give yourself 15 minutes to worry, then replace worry with something positive
4. Be social-stay connected through text, phone calls, zoom parties, FaceTime, ect
5. Turn your New Year's Resolution into a Quarantine Resolution! Run that mile, do those push-ups, read that book, clean your room!
6. If anxiety and worrying persists, call a professional.